Long term car leasing tenerife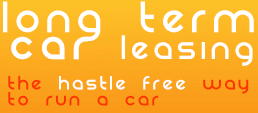 Terms and condition

Car leasing Tenerife

Contract Hire Car Leasing Tenerife

also offers contract hire.

Long term rental in Tenerife

is a form of car leasing and it is often very beneficial for busy people.

Essentially, The car leasing company undertakes some responsibility for the service and maintenance of

long term car rentals

. Services can often include things like replacement of tires and batteries, providing replacement for broken vehicles, oil changes, and major repairs.

Contact one of our experts today to inquire about

Tenerife long term car rentals

!

The requirements for long term car leasing with us are:

You must have 25 years old or over

You must have a full EU driving licence for more than 2 years

You must have at least an NIE or passport

You must make proof of Residencia, empadronamiento, rental contract in Tenerife

You must provide copies of all the above

How leasing a car works
Think of leasing a car as similar to long term car rentals, whereby the owner is responsible for maintenance and upkeep.Some of the advantages of leasing a car include regular upgrades to new models, reduced expense on repair bills, and the luxury of knowing that you won't be hit by depreciation of the vehicle or ongoing maintenance costs.